Review of Villa Ariana
Los Mojones, Puerto del Carmen, Lanzarote, Canary Islands
CALL US 07789 006767
OR 00 44 7789 006767 (from outside of the UK)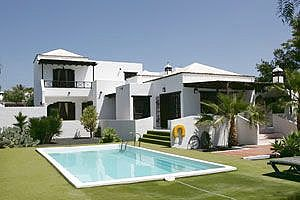 We really enjoyed our holiday in this villa. The garden area around the pool is very pretty and the pool itself is heated, which our children really appreciated. We went to the harbour every night for dinner, which was really nice. We liked the area of Los Mojones as it is quiet and safe, as it is far enough away from the strip, but close enough to stroll there if required.

It was a nice touch for the children that there was a Playstation available.
Matilda from Crewe
Email us for more information on this villa.